Tomorrow Joel and I are going out for the first time in... I don't know. 2 years?! It's been FOR.EV.ER. Our neighbor is being generous enough to come and sit with the boys while we're out. Dillon will be asleep, but Noah will be up for a while when they're here... thank you Pam and Joel! (I know, weird that our neighbor's name is Joel too, huh? They have a son named Sam and there's another Sam next door... it's a street of themes!) We're going to go and see Alice in Wonderland in 3D at IMAX, and also out to dinner at our Hard Rock Cafe that's closing at the end of the month. This poor city, I hope we get some new life into it soon.
Anyway, here are some photos taken since my last posting! Enjoy! :o)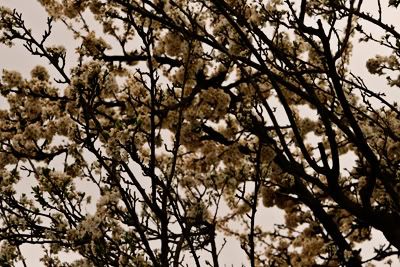 Our lovely plum tree in bloom. Isn't it pretty? Here's another one for your viewing pleasure.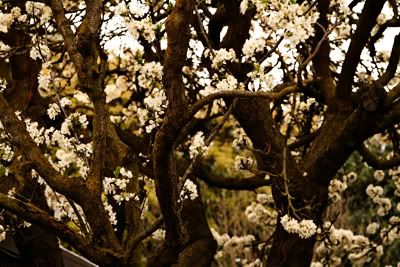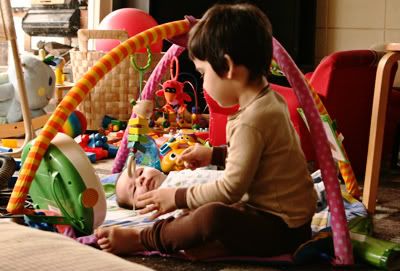 Dillon and Noah playing on Noah's playmat. Isn't that just precious?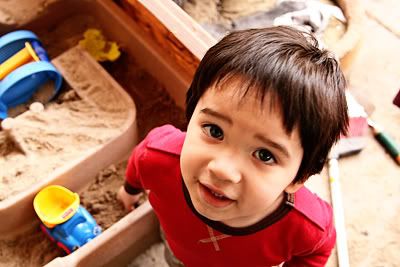 Dillon and his beloved sandbox. I think he would move in there if he had a mind to.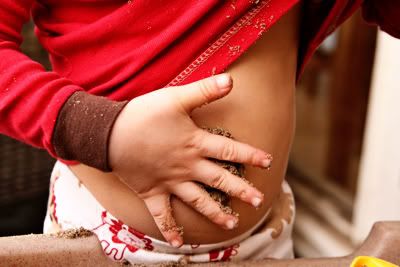 Oh sand is so fun! Mommy loves it when I push it into my belly button.
The sand truck, AKA 'cruck'.
And these, my friends, are photos of what happens when you THINK you've picked up every crayon before putting your 2.5 year old to bed!
That's it for now, I'll let you know how we liked the movie! So excited! :o)
xoxo